How to build
an online business
that offers you
time freedom
The TIME SAVING HUSTLE™ Coaching Course takes you from not knowing
what online business (idea & model) to pick,
to owning a scalable, automated business,
with passive income potential
Take the first step
with my Free Training below!
Is this You?
Caught in life's rat race? Stuck in a job that seems meaningless or deeply unfulfilling? 
Or maybe comfortable with the "security" of your job but feeling you could achieve so much more? 
Do you wish you had more time for your family and hobbies, and more money for your favorite charities, but don't know where to start? 
Thinking you would love to work from anywhere and reach financial and time freedom, yet feeling:  
❗️ Afraid that you will attempt but fail?
❗️ Overwhelmed by the time and energy needed to develop a profitable business?
Then you should know, you are far from alone. Studies show that most people either never start, or wait for over 5 years before starting, or try but fail (up to 80-90%).
While the foregoing may sound scary, there is good news... In fact, I should say, great news (if you are in any of the above scenarios) :
  
⭐️ Even if you start from nothing, developing a smart, scalable online business is still the most realistic and fastest way to wealth. Building a profitable business is building your most valuable asset. 
⭐️ Your online business is also the shortest path to time freedom if built correctly from the outset 
⭐️ It has never been easier, cheaper or safer to start a business thanks to the internet. Some online business models are really simple to develop. Basically, everybody on social media today should be able to learn how to use at least a couple of these business models to generate extra cash.
 ⭐️ Just 20 years ago, it took at least a decade (sometimes more) to reach a seven figure business; now, online business entrepreneurs can reach seven figures in as little as three to four years (and six figures in two years, in average)
⭐️ It's basically more accessible than ever to reach freedom - improve your life, retire your partner, leave a legacy for your kids (busy moms with no prior business expertise, are doing it...)
 So the best moment to start an online business is now. 
Assuming you know what you're doing, the internet offers an unparalleled opportunity to build a powerful, scalable business that may also help you achieve time and financial freedom.
If you allocate up to 20% of the time you put in an unfulfilling job, with the appropriate coaching, you may create in a few months what you presently make in a few years. And what others make in a lifetime... 
That's the power of most online business models but only if you know what you're doing.
In other words, the way you allocate that 20% is smart, strategic and time saving.
Problem:
According to a Gallup global study published in December 2019, only 15% of the world's one billion full-time workers are engaged at work, implying that a startling 85% of employees are unhappy with how they spend the majority of their time.
For entrepreneurs, statistics reveal that just 10-20% of those who finally start their own firm make it past a few years, and even fewer make a reasonable living. In the US, 85% of female entrepreneurs earn less than $99,000 per year, and those who manage to exceed $250,000/year are only 3%.
You don't have to be one of them… You can do better.
If you're ready to ditch the struggle and burnout hustle and start building a business that can provide you time freedom from the start, you are in the right place.
Solution:

My mission with the TSH™ Coaching Course, is to help you build your time freedom through the right online business: a business built on your core strengths and interests that is as scalable and automated as possible.
How?
Following a strategic process based on three key elements, that handles complex challenges by distilling them down to the essence:
1) a unique yet simple Business Model Methodology - to help you understand scalability
2) the very concise, simplified AAA Business Framework with its Time Saving Fundamentals & Workbooks &
3) Problem Solving Coaching Sessions

Here is how it works in greater detail:
Effectiveness + Efficiency = Time Freedom
💫 The TSH™ Coaching Course shows you how to choose, develop and launch your best high meaning / high value online business in 4 months or less, focusing solely on what matters most.


Through:
✅ 1. A quick and proven TSH™ Business Model Methodology for identifying or testing (if you've already started) your best business idea & best model — the one that can actually produce time freedom for you.

This methodology provides all of the critical information you need to know about the primary online business models, their benefits and drawbacks, and which model or combination is best for your specific aim.
One of the main reasons so many start-ups fail is that people adopt the wrong business model for their specific setting, resulting in no profit or burnout. Even the most successful people, including myself, have done this. Denise Duffield Thomas, an Australian businesswoman, admits in her best-selling book Chillpreneur that she failed at 7 businesses before finding the right one... A strong, informed choice of both idea and model will significantly lower your chances of failure in the future, as well as wasting time promoting a business that will turn out to be unsuitable for you.
✅ 2. A very simple TSH™ Business Framework: AAA or Answer - Audience - Amplification. To my knowledge, the simplest on the market. Based on the 20% most effective and proven, time-saving business solutions for each of the three A processes, notably those that bring 80 % of the benefits while also enabling for automation from the outset.
Another major reason people fail is that they spend too much time doing the wrong things, such as attempting to build walls before having a solid foundation, implementing time-consuming strategies to package & promote their offer, getting lost in unnecessary, complicated technology, and failing to implement the right systems and SOPs (Standard Operating Procedures) from the start.
Technology can be fantastic but only if you know which to use and how to keep it to a minimum. Why? Every new app introduces a new process, learning curve and potential pitfalls. So many apps may be optional depending on your business.
✅ 3. Step-by-step TSH™ Workbooks and Scripts for each critical part of the AAA framework, including explicit How To's, with recommended deadlines, and the main Apps you will need from the start.
1)   Exact process of crafting an irresistible Offer/Answer and packaging it: how to design your Answer so that it has the potential to become an O.S.C.A.R. business, based on 6 main criteria: Profitability, Scalability, Long Term Potential, Financial Accessibility, Implementation Rapidity, Technological Simplicity
2)   Main steps to create a powerful Lead Magnet
3)   Most important criteria for establishing an effective, automated Email Sequence
4)   Steps of how to book Qualified Leads organically and/or paid
5)   A simple, yet compelling Sales Script Structure that will help you consistently close the right prospects, while avoiding those who will waste your time
6)   Facts you need to know about the main Marketing Channels (Email Marketing, Content Marketing, Influencer Marketing, Social Media Marketing, Paid Advertising, Others), the pros and cons, and main tactics for each, in just ONE Infographic
7) Unique  methodology for choosing your channels and mastering one before moving on to the next
8)   The main Apps that are both necessary and sufficient to avoid the traps of having too much or too little technology
9)   The fastest path to scale your online business
✅ 4. Visual Summaries of Critical Business Tactics
One-page summaries & infographics for the most important and often used business tactics, so you can save time by having everything you need in one location.
According to studies, we process visuals 60,000 times faster and recall them far better. To the best of my knowledge, this is another unique feature of the TSH™ Coaching Course.



Effectiveness is more important and comes first, but if you want time freedom fast then you also need to be efficient.


Problem Solving Excellence = Time Freedom
💫 The TSH™ Coaching Course offers you problem solving guidance & accountability during the coaching sessions, saving you time from lots of trial and error.

Through:
✅ 5. 16 coaching sessions with the founder – me, not another member of my team
Many people fail because they need extra support. Sound business advice – proven and practical business knowledge- is simply not enough. Statistically, just a minority of businesses succeed without coaching support and accountability.
These coaching workshops are designed to assist you answer questions, meet deadlines, and solve problems so you can launch/relaunch on schedule. They are group coaching sessions, so you will benefit and learn from the other members of my community as well.
Wisdom = Time Freedom
💫 As bonuses, the TSH™ Coaching Course also includes plenty of practical tips you can use right away to minimize burnout and enhance your life-work balance:
✅ 6. my four one-page visual summaries called Intelligence Maps - Spiritual, Emotional, Physical and Financial - containing all the tools and time-saving practices I use in my own life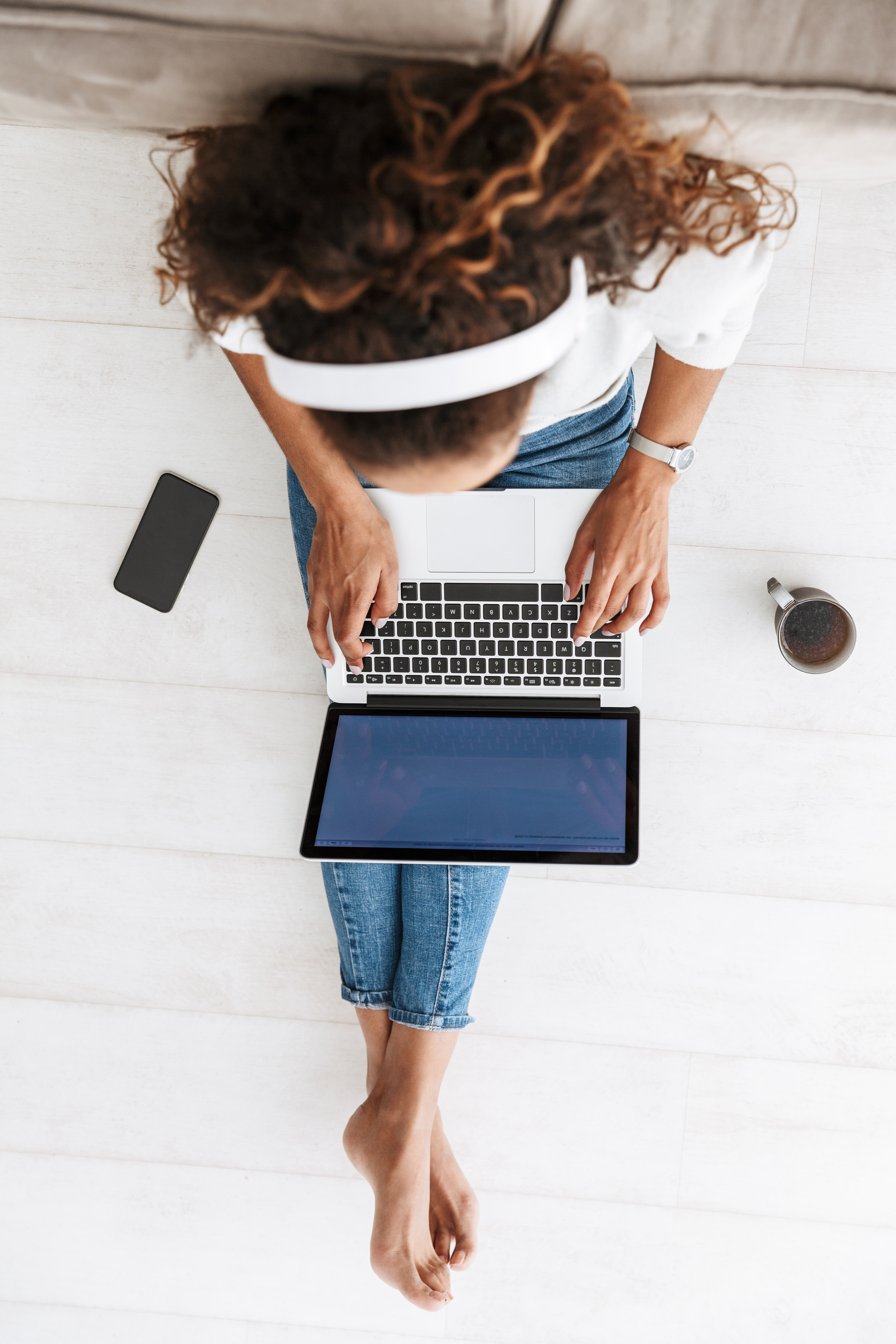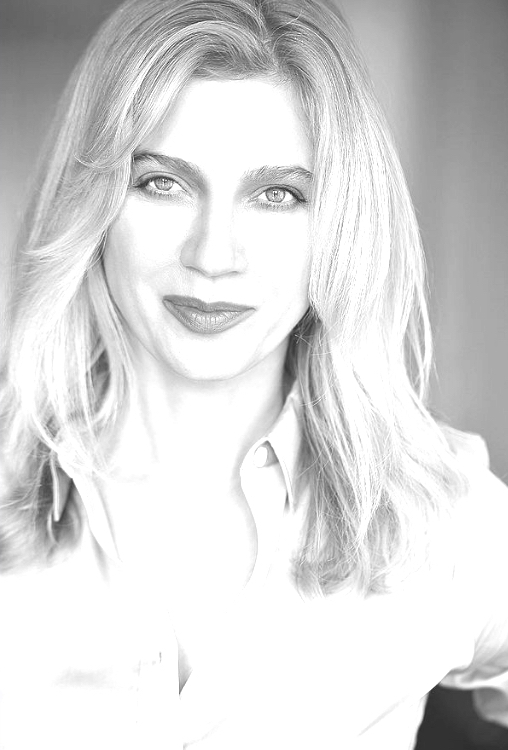 Hi, I'm Diana,

A serial entrepreneur with 20+ years business experience, key note speaker and former TV presenter.
I have founded several companies in four different industries (marketing & brand communication, technology, TV), with two of my businesses making over $4 millions in revenue.
Throughout my career, I've helped numerous local and international companies solve their business and marketing challenges.
I was born in a family of mixed origins, in a small Romanian town, and lived through some tough communist times. I faced many trials, including the threat of bankruptcy, the huge burden of debt and the mistake of choosing the wrong business models (and partners).
Yet, overcoming these difficulties has provided me with one of the best educations I could have asked for.
Having lived in four different countries- United States, United Kingdom, France, Morocco- for more than 14 years, I'm fluent in three languages, have an MBA in International Trade and Information Systems, and love interacting with different cultural backgrounds.
Freedom, Excellence, and Wisdom, the three key qualities that define my coaching course, are also part of my own values.
I'm a purpose driven entrepreneur who is more than inspired by my mission to help as many of you as possible reach location and time freedom.
Other quick facts about me:
⭐️ I used to help businesses increase their profits and exceed their sales goals but after a while, I noticed that many of their employees were far from happy or fulfilled.
I despise exploitation, especially when it is motivated by greed and committed by unethical corporations, thus it makes a lot more sense for me to focus on helping people escape oppressive or unfulfilling jobs.
⭐️ In my 20+ years of tackling difficult markets and sectors, frequently by myself and without mentors, I achieved my goals most of the time but also fell into many traps, wasting both time and money.
⭐️ I was the founder of the first experiential marketing agency and the producer of the first docu-reality TV series about career and vocation in my native country.
⭐️ I began my first firm in 2001, but it wasn't until 2012 that I decided to pursue social entrepreneurship. Since that year, my priorities have shifted considerably, and the majority of my businesses now have a social purpose.
⭐️ I'm positive and enthusiastic and many find it easy and fun to work with me.
⭐️ I enjoy Moroccan and Japanese cuisine, as well as water sports, but I'm not a particularly talented cook (save for salads!). And as I already stated, I am not a native English speaker, so beware of the accent! 😄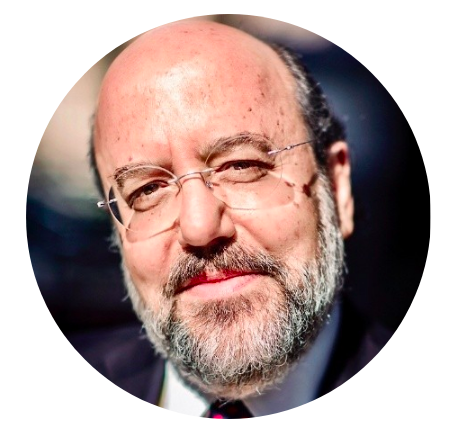 Dante Stein
Serial Entrepreneur & Philanthropist
Austria
"I have worked with Diana in the past in my function as main shareholder of the sole importer of Fiat, Alfa Romeo, Maserati & Infiniti brands for the Romanian territory. A company with a turnover of € 235 Millions. Diana and her company made the difference because she is dedicated and delivers spot on the requested services. I recommend Diana for her integrity, passion and professional skills to anybody that, like me, has very high expectations."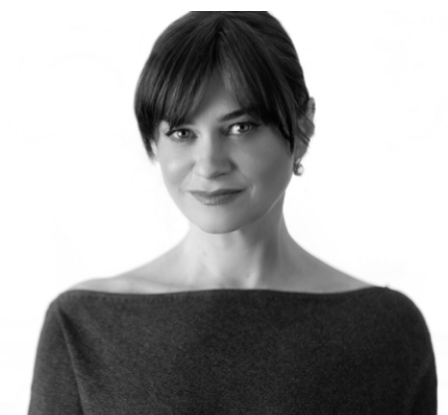 Kate Roberts
Global Champion for Women's Leadership
United States
"Diana is concept driven and creative but also strategic and thorough. I noticed from the beginning she had a call and heart for entrepreneurship and a deep commitment to excellence which is quite visible throughout her work."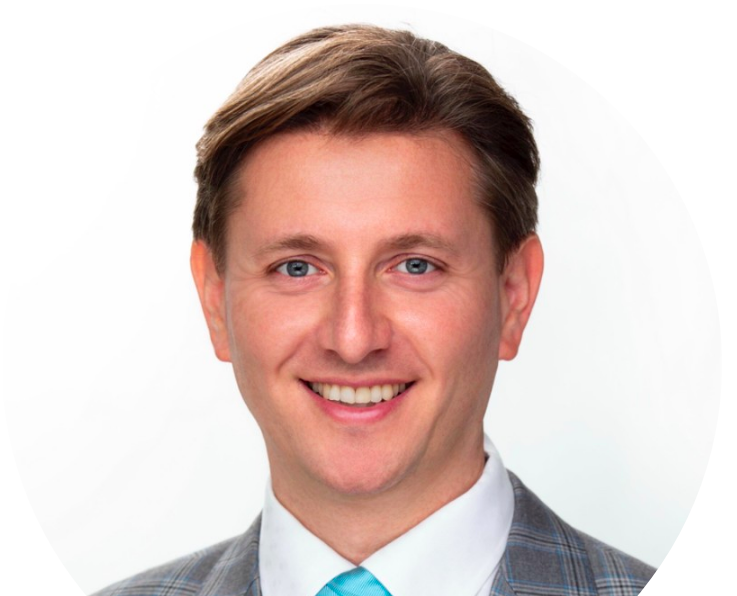 Mike Costache
Entrepreneur, Author, Angel Investor
United States & Romania
"I've always admired Diana's creative solutions to each client's needs and her attention to details.
Diana brought "experiential marketing" to Romania (a country of 20+ million) and inspired many to follow in her footsteps."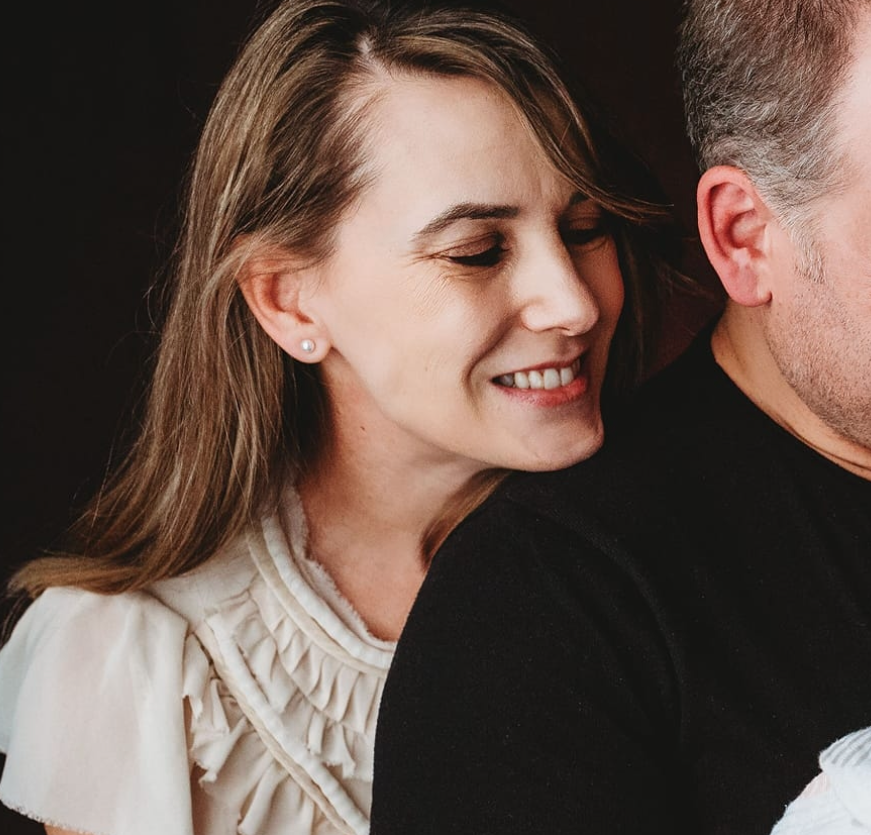 "Diana is kind, conscientious, knowledgeable, full of ideas and motivating. We found her to be a well rounded source of information. She helped us to ask the right questions in order to find the best option for us. We're thankful for her patience and guidance in our search."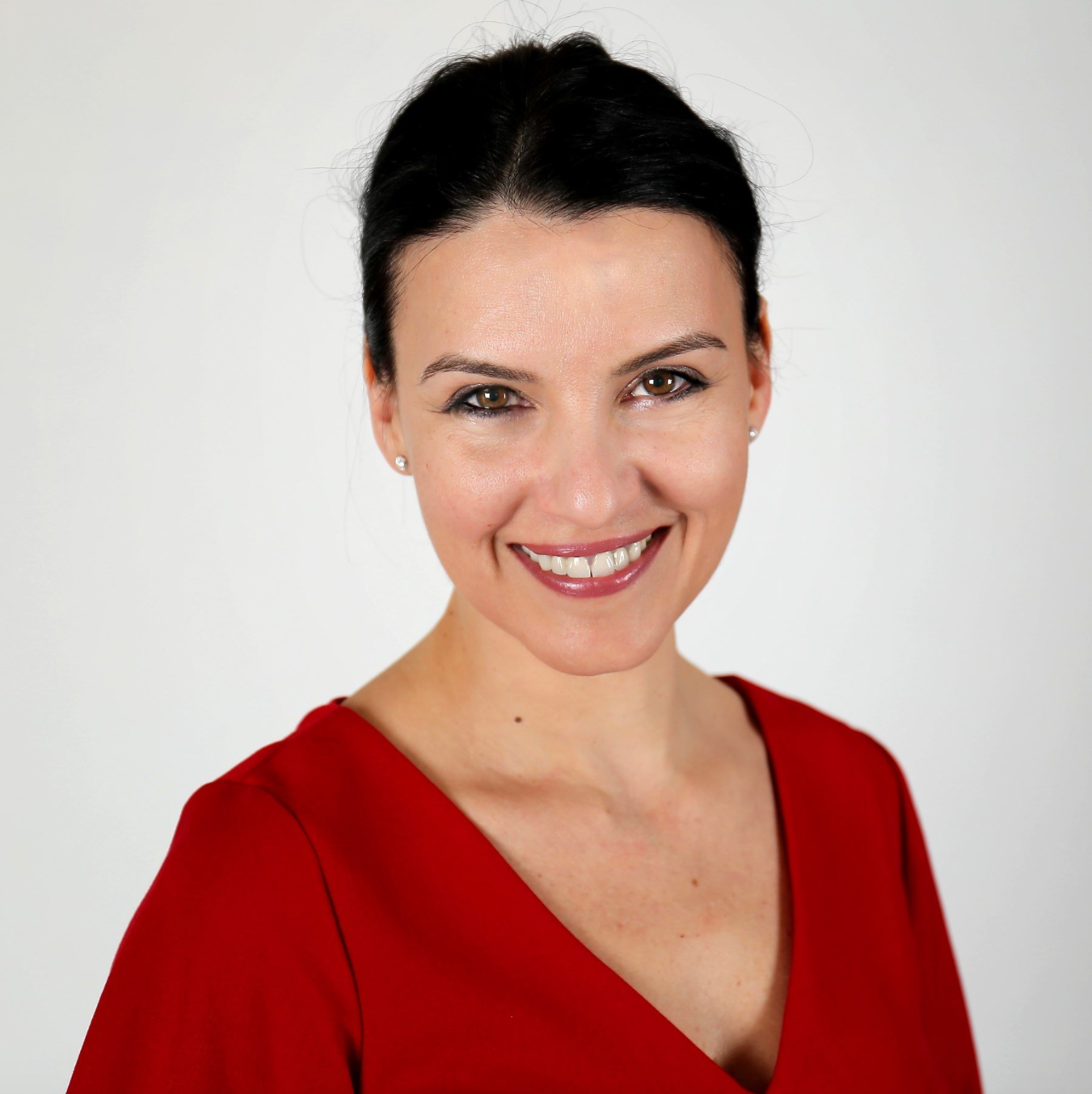 "Thank you for your professionalism, your problem solving attitude and perfect management of the online activities. Our sales have exceeded the amount estimated by 73%."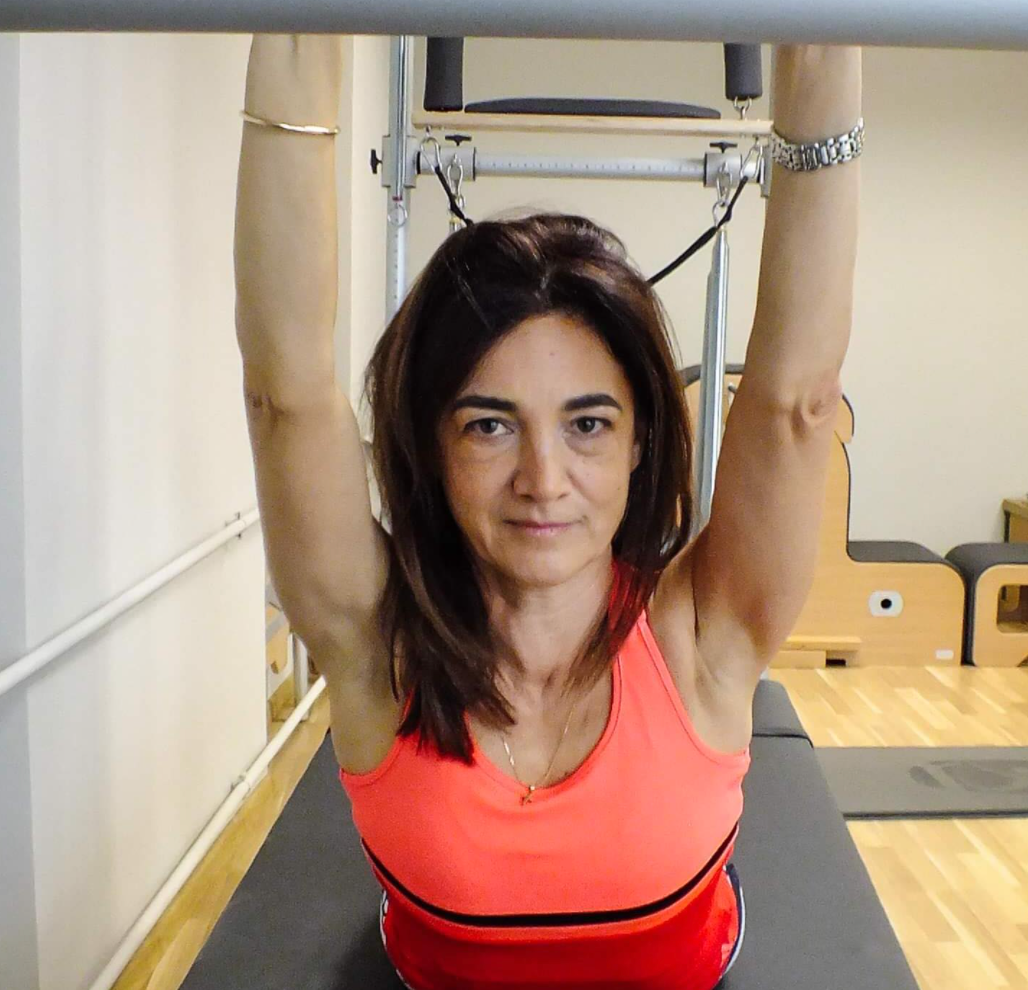 "I know Diana for quite a while. She is extremely committed, responsible, passionate person and leaves a mark of her personality on every project she works for. She has a natural ability to relate to people and solid life values which is why I would recommend her wholeheartedly.
This is why I have recently met her and discussed about my current business. Her sharp insightful eye and her approach was very helpful. Diana's insights went beyond expected. She understood my business and got straight to the heart of things, showing a wealth of wisdom and experience."
Let's talk about what can hold you back…
(your potential Objections)
#1: Another course that won't make any difference in my life
This may only apply if you are already earning 5 figures per month from your online business while working less than 40 hours per week, meaning without burnout.
Otherwise, you will greatly benefit from this coaching course, making it one of the best time investments you can make for your online business.
And if you are just starting out or have less than 2 years business experience or launched your business already but haven't yet made enough money from it to quit your job, then this course will make a major difference for you as an entrepreneur.
#2: Overwhelmed with information already…  
Totally understand the "overwhelm"… I felt it too when I paid up for some well-known business coaches and all I got was a platform full of videos and content, some duplicate, some contradictory.
I've also attended a number of short classes and seen a pattern of coaches coining fancy names for tools and techniques that are fairly straightforward, resulting in what I'd call a 'false positioning'. For example, Leveraged Platform, Mind Spirit Multiplier or Universal Framework are all names that discuss common sense principles over a 2-hour masterclass, whereas everything else is essentially a sales letter. You must sign up if you truly want to learn something of actual worth.
My coaching course is intended to provide a direct solution to the issues above. My entire business — Time Saving Hustle – is centered around saving people time.
That is, I did my best to distill 20+ years of knowledge, insight, and first-hand experience as a business owner into a few key videos and workbooks of highly-valuable and tangible content, keeping them to a bare minimum.
This is not about vague business strategies and models that can be found in a hundred different programs; rather, it is a culmination of my experience and search for the core principles and strategies that help entrepreneurs build their time freedom.
The content provides the 20% that you must understand and plan for, while the coaching sessions assist you in applying and getting unstuck if it occurs.
After being a student of various well-known trainers, I wanted to produce something truly concise, to-the-point, and highly practical.
#3: I don't want another coach who only swears by his/her methods… sometimes even outdated or plain wrong!
I'm not that coach.
But, yes, I understand this objection as well.
Sure, there are some courses that are fantastic and well worth the price, but I'm afraid that far too many are on the opposite end of the spectrum. I purchased a course from a couple who concentrated on online promotional strategies that violated the regulations of a well-known social media platform, resulting in the suspension of many of their own clients' accounts.
Other experts appear to focus solely on what has worked for them, disregarding the rest and ignoring the flaws of their preferred tactics (for example, time-consuming strategies using their personal social media profiles that end up irritating the majority of their friends)
Contradictions between online business experts and coaches extend beyond details and tactics, like the type of business you should choose and why. Some argue that you must follow your heart and passion, while others argue that business success has nothing to do with your desires and goals, but rather with specific criteria.
It's easy to be enthusiastic about something and still fail spectacularly as a result of disregarding some important business principles. It's also common to start something that meets those principles but then discover it isn't for you. I made both of these errors, and while it wasn't fun, it was definitely educational.
There's a lot of bad advice out there. The kind of advice that may potentially hinder your success in business or lead to your own burnout.
My coaching course is meant to address the above issues while also assisting you in selecting the business and model that are most suited to your unique circumstances.
As a more than two-decade-old entrepreneur, I've learned to appreciate why the above occurs... Many teach what they know or what works for them in the short term, but they don't have a bigger perspective of what it takes to develop a business that saves time.
I wouldn't have seen the larger picture either if I hadn't experienced multiple different business models and industries through my own businesses as well as my large pool of clients from various fields and businesses.
Finally, as previously stated, I'm myself a buyer of various courses, and while I understood at times that my investments would not pay off based on my review of the free information supplied, I did it so that I could compare lessons and ensure that what I offer will make a difference.
More Objections…
#4. Entrepreneurship can result in burnout... or the 90% failure rate
Yes, that's very true. Unfortunately, I too made the kinds of mistakes that led to my own burnout.
It's also a foregone conclusion if you follow the advise of those who are just concerned with profit and have no regard for scalability or automation. Or the counsel of the above-mentioned coaches.
But:
1) burnout is avoidable
2) building an online business is well worth attempting
And finally,
3) I have plenty of tips to help you with your productivity here (Intelligence Maps)
After my own experience with burnout - back in 2007-2010 - I never want to go back there so I've been focusing on finding ways to avoid it.
Please do not, however, misunderstand that my course teaches you that hard work is not required. Working hard, as in intensive and focused effort, is unquestionably necessary, particularly during the first 2-3 years. However, if it is also smart work, you will be able to prevent burnout (there are a few other conditions; visit the FAQs for more)
As we all know, life is full of paradoxes, and one that applies to all aspects of life is the fact that discipline breeds freedom.
Entrepreneurship has its own set of paradoxes including when it comes to productivity, which is a prerequisite for time freedom.
While technology leads to freedom, any new app, as mentioned above, implies a learning curve, which means more time and effort at the beginning at least. That isn't the only paradox associated to productivity. The second is that an increase in technology may not necessarily translate to an increase in productivity and time freedom. Rather "the same technology tools that have led to improvements in productivity can be counterproductive if overused" as Matt Richtel explained in his New York Times article.
This is why it is so vital to understand what you genuinely require in terms of technology, both short and medium term and limit yourself to it.
Working hard but not smart, wasting time, and getting caught in non-strategic activity are constant traps for entrepreneurs. For all stages of business building, promoting & operating it, and even before starting (see my free training on this topic)
However, as previously indicated, the best moment to be an online entrepreneur is right now. People are staying at home more than ever before, searching for information, answers, products, and services online. Life is changing dramatically and not just because of the pandemic…
Online entrepreneurship offers the biggest wealth accelerator factor by far, unmatched by anything else, and unrivaled thus far in history, thus it's worth the work of learning to escape the trap of burnout, in my opinion.
It's also one of the primary reasons I developed my Time Saving Hustle coaching & courses: Course & Mini Course.
But, once again, if you don't have the patience to learn how to work smart, don't even begin.
#5. I don't feel ready
It's really not about feelings… or even being ready. It's about commitment and what you do with your own dreams.
Will you regret next year not having started now?
Also if we are not the right fit, I will not take you on board and you will be reimbursed if you already paid and it turns out we are not a good match (see FAQs below).
#6. I don't have the time
This is a common excuse… yet totally unfounded. Decide to make time if what you want to achieve through your business really matters. And if it doesn't, then keep doing what you're doing.
But if your dreams and goals do matter then my course is intended to actually teach you how to make more time while also building the best asset you could possibly build: your own business. 
#7. It's too expensive… I can't invest in a premium business coaching course I'd rather invest in my business
Let's start with investing in your business. Without a strong mentor, your odds of saving both time and money are really low. This is simply a fact and basic sense.
Second, is my course expensive?
For what it provides, I believe it is quite the opposite... (By the way prices are subject to increase each year)
1. It saves you time at all three stages of business – which, in my opinion, is priceless

2. It's a premium coaching program with direct access to me.
According to my research, the majority of competitor offers are not only more expensive, but they also do not provide direct access to the program's founder, but rather a group of coaches who may or may not have the same entrepreneurial knowledge and experience.
3. It also saves money
Advertisers have a saying: it's either fast and good but not cheap, fast and cheap but not good, good and cheap but not fast. 
Typically, what saves you time will not save you money... and vice versa. At least, that is frequently the case.
But not here. I believe every entrepreneur should learn how to develop a lean startup. I use largely free apps and only pay for my course hosting and a few other must-have apps. 
It's actually interesting that the best and most essential apps also have free or low-cost subscriptions.
Still I do recognize that some people simply have limited resources to invest especially when starting out, so I've developed two other ways you can work with me: a scaled down version of this program, that still includes all the coaching part - my Signature Course - this is a 3 months implementation and accountability program with detailed instructions and thorough support that guides you step by step.
Or just a course without any coaching for those who don't feel they need the problem solving assistance or accountability parts: Mini Course.
#8. I've already started and am not making much money; what if I discover I started the wrong business?
Well, if that's the case, the sooner you find out and make changes, the better. I remember chasing a business idea that didn't connect with my purpose or even core interests. I just wanted to test if I could make it work and make some fast cash to help another startup... Result? I regret spending too much time on it. It simply wasn't for me and I wished I had a coach to tell me to move on!
It's never too late to make a change.
A much better outcome: you'll feel fantastic if you discover you have the proper idea and model, while also learning about the many online models, their advantages and cons, and what scalability and automation imply. The kind of business knowledge that will have a direct impact on your ability to expand your business in the long run.
#9. There are far too many competitors in the niche I'm interested in... who needs another?
The idea that the market (regardless of niche) is saturated and there is no room for a new online entrant is simply false. There is a place online for everyone, especially as more traditional businesses and concepts abandon their old methods and join the online revolution.
In fact, studies show that the self-education industry is expected to double in just six years, from 2020 to 2026.
If you follow the given instructions and if you understand a few fundamental truths about online entrepreneurship (which I summarize in all of my courses), you will dramatically increase your chances of having a profitable online business and thus achieving time freedom in a matter of years. And this, again, is an incredible opportunity that is unique to our times.

#10. What if I join and think it's not the right course for me?
I qualify my clients either before or after they enroll. If we are not a good fit, it will be obvious after our orientation call. You will be reimbursed if you have already paid.
I'm very deliberate about the qualification process and take it very seriously. That's how I've done business for decades.
As previously said, my initial business had many multinationals and large corporations as clients, but I used a similar selection procedure based on several criteria such as their project goals and the quality of their briefings. And I still remember to this day, the look on the face of the General Manager of a giant corporation, in the fast moving consumer goods sector, when he learned that my small company had declined their business.... He simply couldn't imagine such a thing. I just knew from the way they answered our questions that they would turn out to be a nightmare client, so I declined what could be called a sizable budget by all standards.
So if I don't believe our deal has the potential to be a win-win, I'll let you know after our one-on-one orientation call.
Also, before joining, please ensure that you fall within the "WHO TSH IS FOR" category, shown below. 
⛔️ you are unemployed and in need of urgent income (please join my email list - for lots of tips including a visual summary about how to start a business when you have no budget)
⛔️ you have an online business and despite not seeing the expected results or/and experiencing burnout you are not open to reconsider your business (idea, model, audience, amplification)
⛔️ you've already launched and generated some income, but don't really care about avoiding burnout or scaling your firm.
⛔️ you won't devote 4–7 hours each week to implement the course action plan
⛔️ you can't or simply don't want to invest in your startup
⛔️ you are looking for a get rich quick business idea, start projects without finishing them, don't value your commitments- to yourself and others
⛔️ you are happy with both your business revenue and model and don't suffer from any burnout (congrats if this is your case 🎉)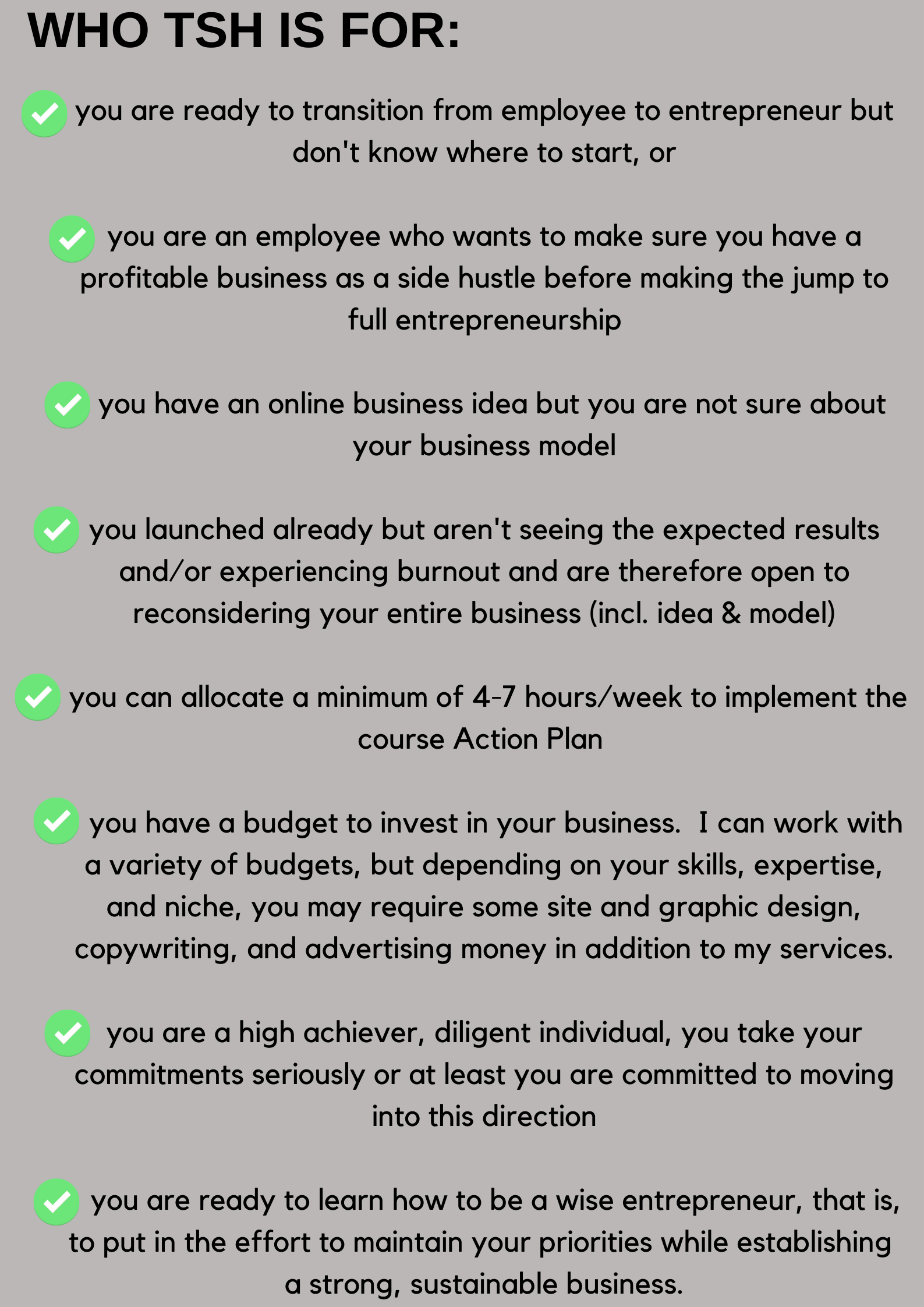 More Clients & Testimonials
"We were really impressed with your truly professional and creative response - your ideas, pro-activity highly contributed to the achievement of our main objectives." - Producer, The Walt Disney Company Ltd, United Kingdom
"Well done! Thank you for your great work and the many people reached through this campaign!" Baroness Emma Nicholson, European Union
"Thank you for your professionalism, problem-solving attitude, creativity, truly perfect management of the PR actions and online activities…Our sales have exceeded the amount estimated by 73%."  - LG Electronics Marketing Manager, Romania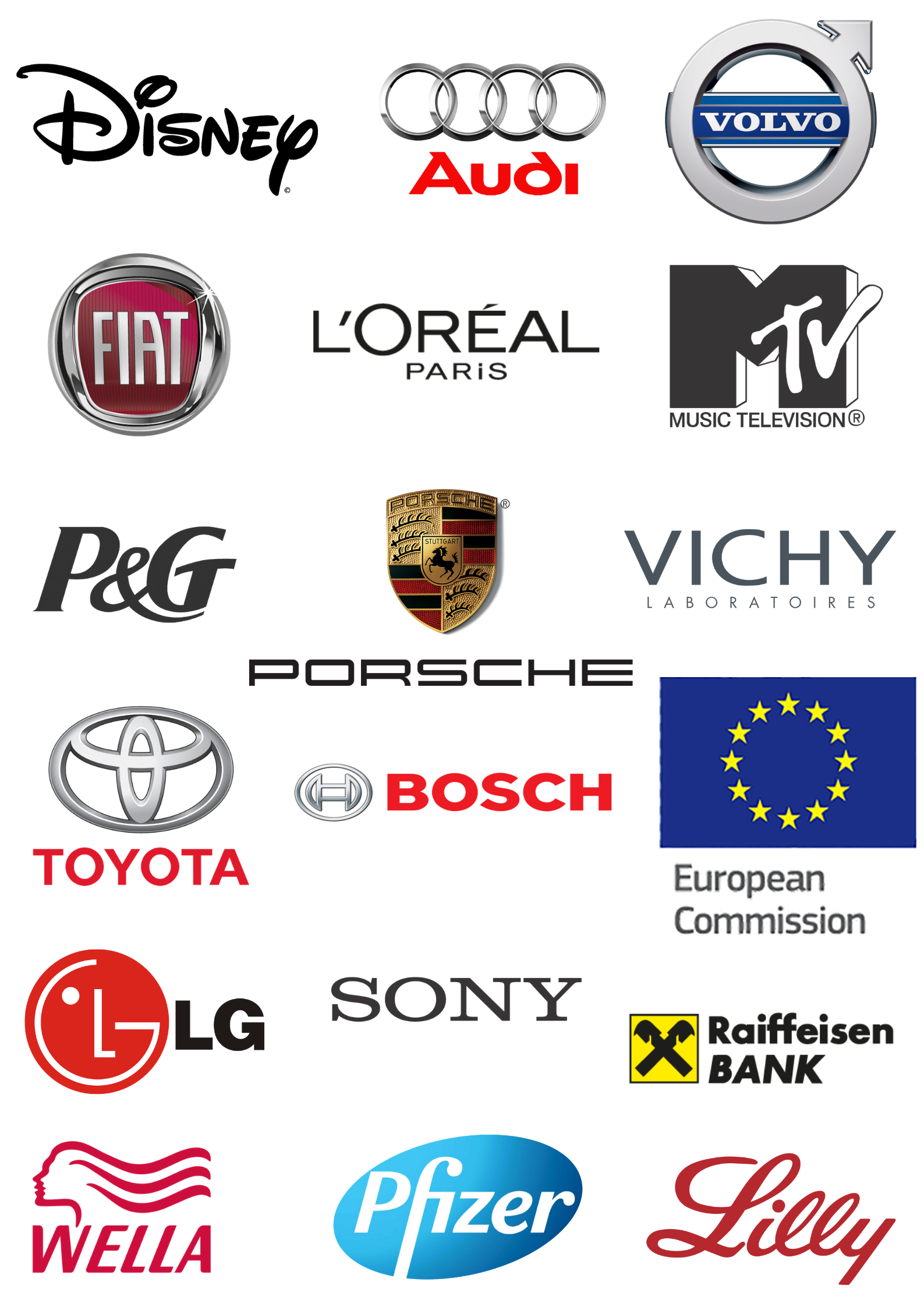 BONUSES:
Some great bonuses that will help and inspire you to reach your goals faster!
BONUS 1: BEST APPS TO BUILD YOUR BUSINESS
"Diana's Tools of Trade":
The best apps I've discovered throughout the last few years. Some can save you thousands of dollars and hours of work, others can significantly increase your profit margin.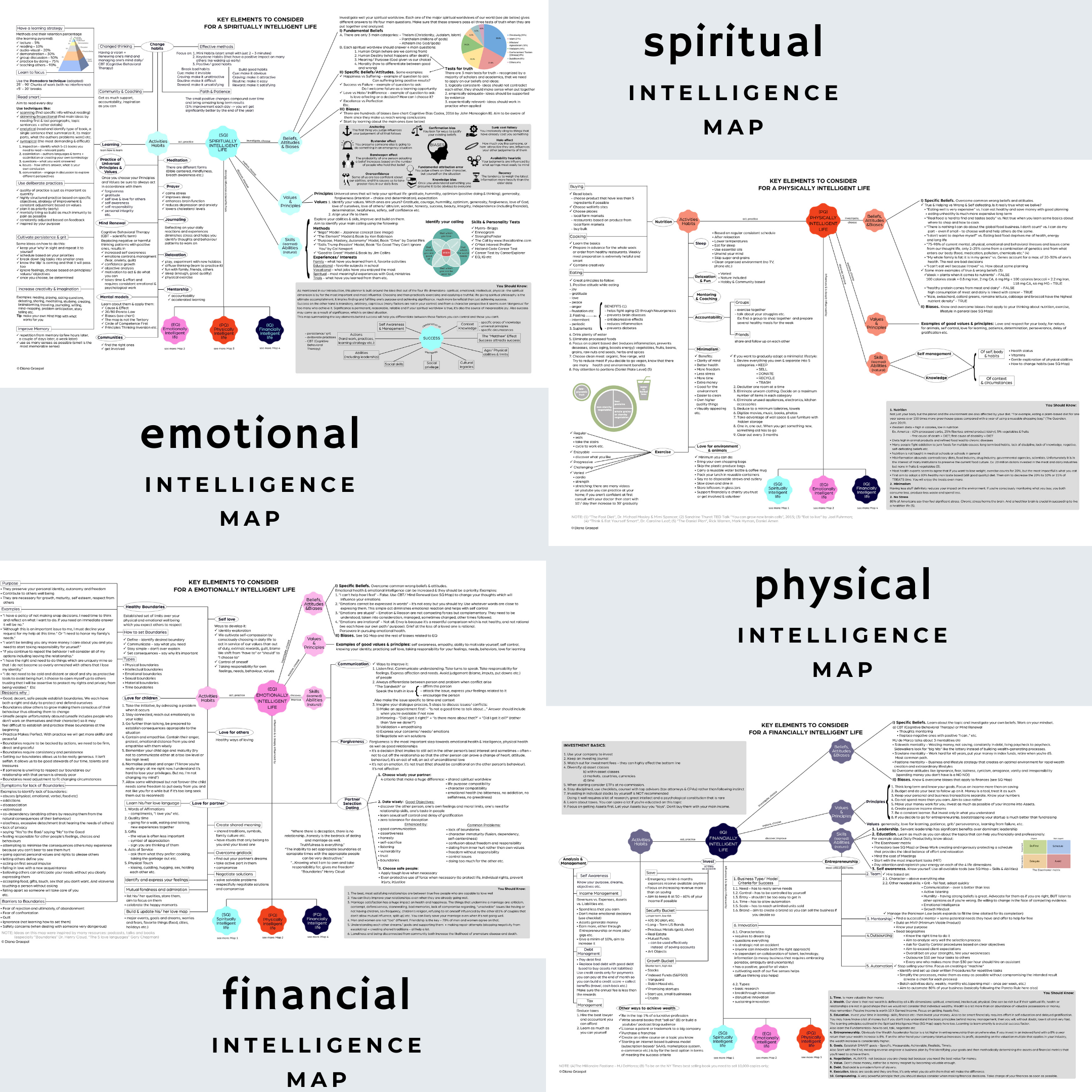 BONUS 2: INTELLIGENCE MAPS
Spiritual Intelligence Map, Emotional Intelligence Map, Physical Intelligence Map &
Financial Intelligence Map
The human brain processes information presented to us in a visual format far better than text.
In fact, it has been reported that we process visuals 60,000 times faster… The Course gives you four unique Visual Summaries (Infographics) of what it means to live a Spiritually, Emotionally, Physically and Financially Intelligent Life.
BONUS 3: EASY, FAST BUSINESS IDEAS
I've put together a list of some of the easiest, yet quite profitable business models and ideas that require a minimum money and time investment just to give you some inspiration.
Also my free training, which includes the 7 Day Challenge "Find Your Best Online Business" is designed to help you start your entrepreneurship journey the right way by avoiding the common traps of the first phase of building your business. Get it here.
Time Saving Hustle Course Enrollment is Closed!
We're currently IN SESSION and not taking any new students! 
Join the Waiting List for priority registration & prepare for the course by watching the free training.
When open, the TSH Course is $1797 (one payment) or 4 payments of $600/month (prices subject to change).
Finally, if you want to start right away, then I suggest you check out the Time Saving Hustle™ Course -a scaled down version of this course (with simplified modules) which still offers all the coaching part.
Or just the modules without any coaching if you feel you can achieve your goals without assistance or accountability, see Mini Course If you go this route, you can still opt to join my group coaching sessions here.

HOW IT WORKS:
The Time Saving Hustle Course drip-feeds lessons, via email, throughout four months.
Every month you will also get four Group Coaching Sessions, on a Thursday, via Zoom.
Which means you will benefit from a total of 16 Live Coaching Sessions, four weeks per month for four months.
The Group Coaching Sessions are dedicated to answering questions, solving specific problems, assuming you have gone through the weekly lessons.
Recent studies show that people get more benefits and better results from drip-fed courses than self-paced ones. We also want everyone enrolled to have their business ready at the end of the course (or sooner) which is why, within the Coaching Sessions, we will focus on immediate implementation.
There are still enough "traps" to avoid when one starts implementing, even when the tools and tactics are clear and effective, so you should aim to attend all the live Group Coaching Sessions. Yet, if for some reason that's not possible, you will get all the replays.
Still not sure if the TIME SAVING HUSTLE Course is what you need?
Book a Discovery Call* with me below and let me know your questions and concerns.